ADJO Poster!
Check out our fabulous poster by Jennifer Bedford!
Click Here To Purchase Tickets!
(free pre-concert talk w/ composer & arranger
6:45pm-7:30pm Sunday only)
*** VENUE CHANGE: Both performances will be held at Humber College Lakeshore Campus. 3199 Lake Shore Blvd W, Etobicoke, ON M8V 1K8***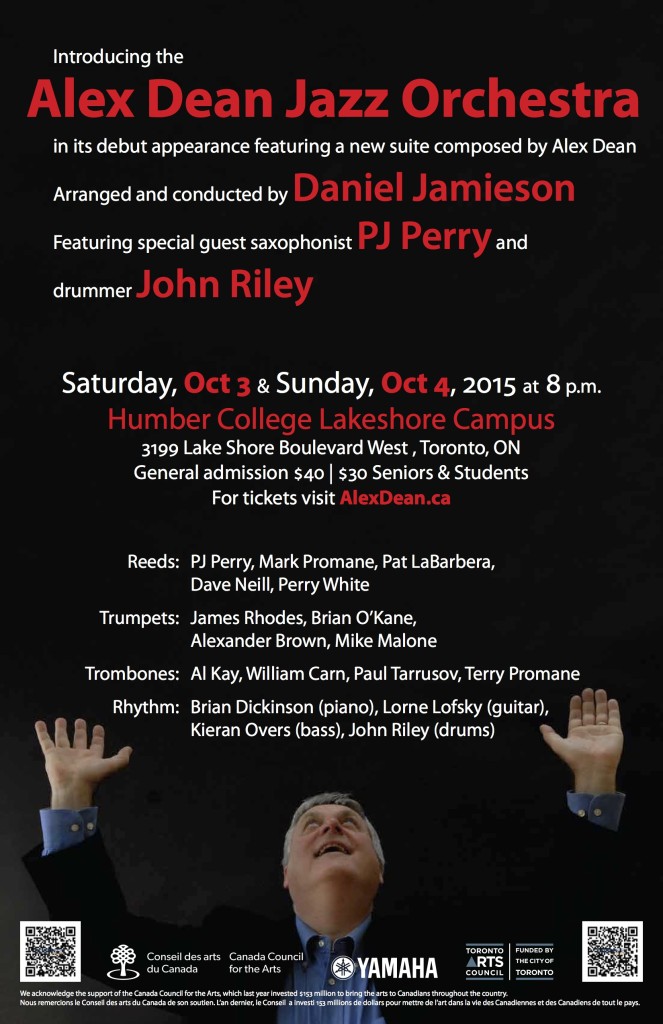 Featured Media
Twitter
I am now officially a permanent resident of the United States! My sincere appreciation to those who supported me throughout this process.
Quote
The state-of-the-art in big bands…

Toronto Star
Blog Archives
Blog via Email