ADJO Poster!
Check out our fabulous poster by Jennifer Bedford!
Click Here To Purchase Tickets!
(free pre-concert talk w/ composer & arranger
6:45pm-7:30pm Sunday only)
*** VENUE CHANGE: Both performances will be held at Humber College Lakeshore Campus. 3199 Lake Shore Blvd W, Etobicoke, ON M8V 1K8***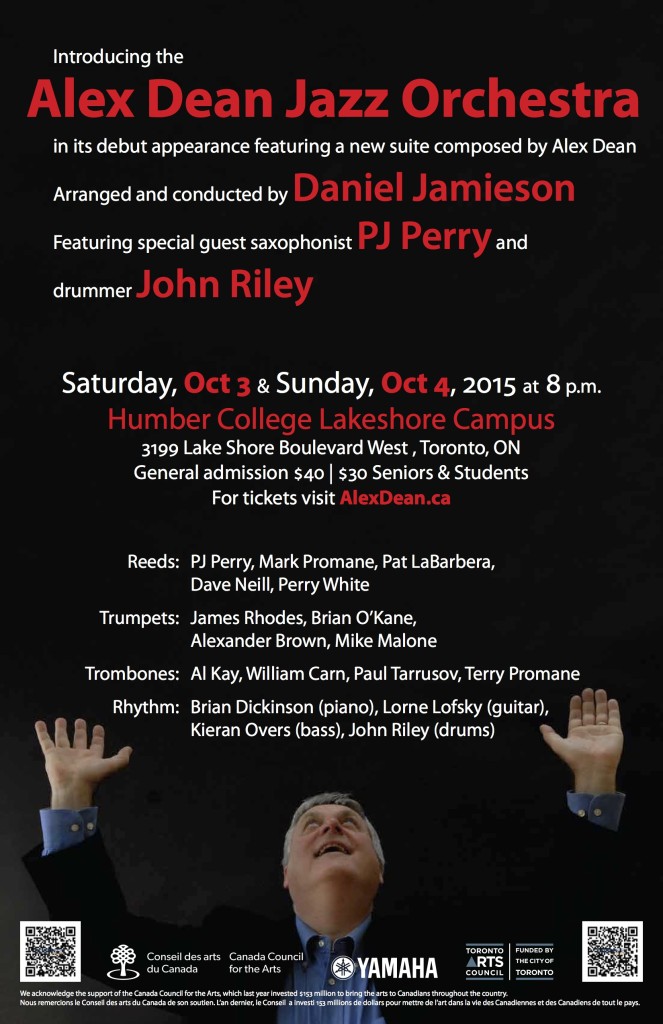 Featured Media
Quote
The soloists that Jamieson has assembled are all ace musicians… If SUDDEN APPEARANCE is of any indication, it looks like the Orchestra and Jamieson are in it for the long haul.

PopMatters.com
Simple Calendar
There are no upcoming events.
Blog Archives
Blog via Email