Alex Dean Jazz Orch Plays Toronto – Oct 2015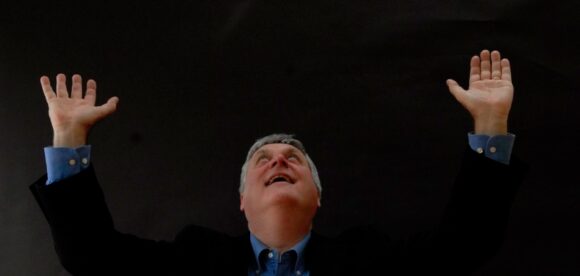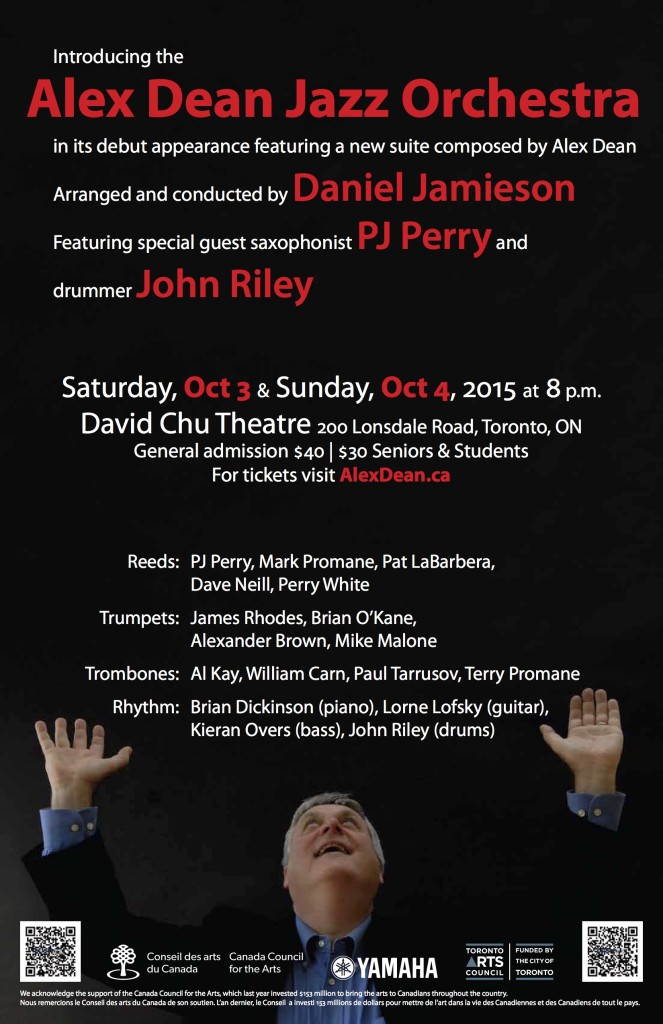 *** VENUE CHANGE: Both performances will be held at Humber College Lakeshore Campus. 3199 Lake Shore Blvd W, Etobicoke, ON M8V 1K8***
The Alex Dean Jazz Orchestra is proud to make its debut appearance with a new suite composed by Alex Dean, arranged and conducted by Daniel Jamieson, and featuring special guest saxophonist PJ Perry and drummer John Riley at the David Chu Theatre on Oct. 3 and Oct. 4 at 8 p.m. The Juno and Grammy-winning Dean will be premiering his new big band, with a new, five movement big band composition. The piece honours five influential Toronto musicians Bob Brough, Mike Malone, Paul Brodie, Archie Alleyne and Eugene Amaro.
This tribute is funded in part by the Canada Council for the Arts and the Toronto Arts Council. Tickets for the show are $40 CAD general admission and $30 CAD for seniors and students.
Dates: Saturday October 3rd '15
& Sunday October 4th '15
Time: 8pm both nights
(free pre-concert talk w/ composer & arranger 6:45pm-7:30pm Sunday only)
Location: *** VENUE CHANGE: Both performances will be held at Humber College Lakeshore Campus. 3199 Lake Shore Blvd W, Etobicoke, ON M8V 1K8***
Facebook Event: Link
Tickets: General admission $40 | $30 Seniors & Students
Click Here To Purchase Tickets!
MUSICIANS
Reeds: PJ Perry, Mark Promane, Pat LaBarbera, Dave Neill, Perry White
Trumpets: James Rhodes, Brian O'Kane, Alexander Brown, Mike Malone
Trombones: Al Kay, William Carn, Paul Tarussov, Terry Promane
Guitar: Lorne Lofsky, Piano: Brian Dickinson
Bass: Kieran Overs, Drums: John Riley
Artwork by Jennifer Bedford
Featured Media
Quote
…band is brass and reed heavy, but he leavens their clout on three of his eight pieces with the airy vocalese of Jihye Kim, and his own tuneful solo take on Charlie Chaplin's Smile…

Downbeat Magazine
Simple Calendar
There are no upcoming events.
Blog Archives
Blog via Email