Danjam Orch Plays Toronto – Feb 2015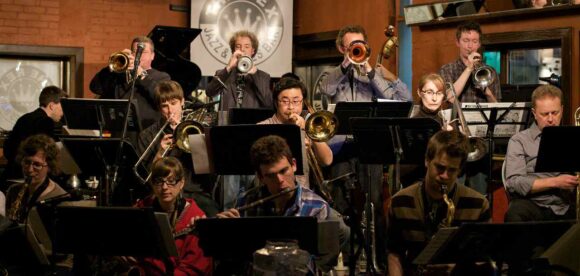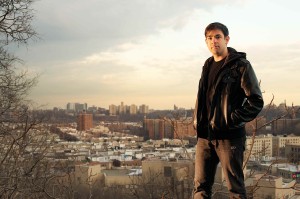 Come down to the Rex next week and join the Danjam Orchestra for 2 nights of music – different tunes each night! We will be premiering a new arrangement featuring Dave Neill and William Carn. We will also be brushing the cobwebs off of my arrangement of "I've Never Been In Love Before," featuring Nick Morgan. Other exciting highlights will include: Mike Malone on "Alone Together," Jeff King on "At This Point," and "Phantasm" is always a treat with Alex Goodman and Florian Hoefner.
Dates: Tuesday February 17th '15,
& Wednesday February 18th '15
Time: 9:30pm both nights
Location: The Rex Hotel (Toronto)
Facebook Event: Link
MUSICIANS
Reeds: Nick Morgan, Tara Davidson, Jeff King, Dave Neill, Shirantha Beddage
Trumpets: Steve Dyte, Jon Challoner, Mike Malone, Alex Brown
Trombones: William Carn, Paul Tarussov, Heather Segger, Alex Duncan
Guitar: Alex Goodman, Piano: Florian Hoefner
Bass: Justin Gray, Drums: Ethan Ardelli
Featured Media
Quote
CINEMATIC PLATTER OF THE WEEK:…this is one album that'll be in heavy rotation on your turntable for weeks.

Media Blackout
Simple Calendar
There are no upcoming events.
Blog Archives
Blog via Email