Video: Joshua Redman & The WDR Big Band!
Posted: February 11th, 2015 / Category :
News
The WDR Big Band in Germany performed my arrangement of "Yesterdays" featuring Joshua Redman a couple weeks ago. You can watch the video of the entire concert below (conducted by Rich DeRosa). My chart is 11:30 minutes in.
http://www1.wdr.de/radio/orchester/bigband/konzerte/subjecttochange100.html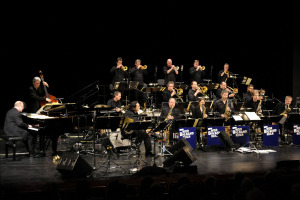 Featured Media
Twitter
Getting ready for Danjam Orch rehearsal. We will attempt a Facebook live broadcast somewhere from ~11:30am- 3pm. Stay tuned!
Quote
With a lightly progressive edge, Jamieson leads his crew of hitters through a solid program that sounds like it came from an accomplished pro. A solid set to open jaded ears, Jamieson will easily hold court as long as he likes and this SUDDEN APPEARANCE is certainly an auspicious debut.

Midwest Record
Blog Archives
Blog via Email