Video: Joshua Redman & The WDR Big Band!
Posted: February 11th, 2015 / Category :
News
The WDR Big Band in Germany performed my arrangement of "Yesterdays" featuring Joshua Redman a couple weeks ago. You can watch the video of the entire concert below (conducted by Rich DeRosa). My chart is 11:30 minutes in.
http://www1.wdr.de/radio/orchester/bigband/konzerte/subjecttochange100.html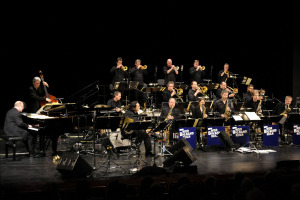 Featured Media
Twitter
I am now officially a permanent resident of the United States! My sincere appreciation to those who supported me throughout this process.
Quote
CINEMATIC PLATTER OF THE WEEK:…this is one album that'll be in heavy rotation on your turntable for weeks.

Media Blackout
Blog Archives
Blog via Email