Jazz Composers' Showcase Vol.2 @ Jazz Gallery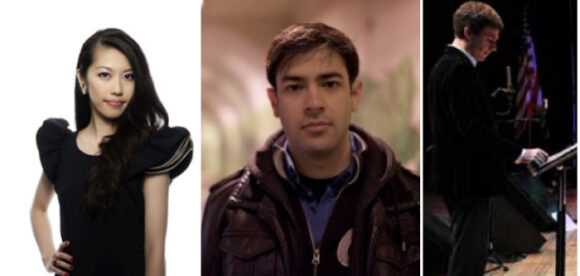 Come to the Jazz Gallery in NY this Thursday night to hear my music performed alongside the music of Miho Hazama and Scott Ninmer!
Thursday, January 8th, 2015
Sets at 8pm and 10pm
The Jazz Gallery
1160 Broadway, New York, NY 10001
http://www.jazzgallery.org/
-Facebook Event Link-
Saxophones: John O'Gallagher, Ben Kono, Jason Rigby, John Lowery, Andrew Gutauskas
Trumpets: Nathan Eklund, Jon Challoner, Dave Smith, Matt Holman
Trombones: Mark Patterson, Matt McDonald, Noah Bless, Max Seigel
Piano: Arcolris Sandoval, Guitar: Olli Hirvonen, Bass: Aidan O'Donnell, Drums: Jared Schonig
We hope to see you there!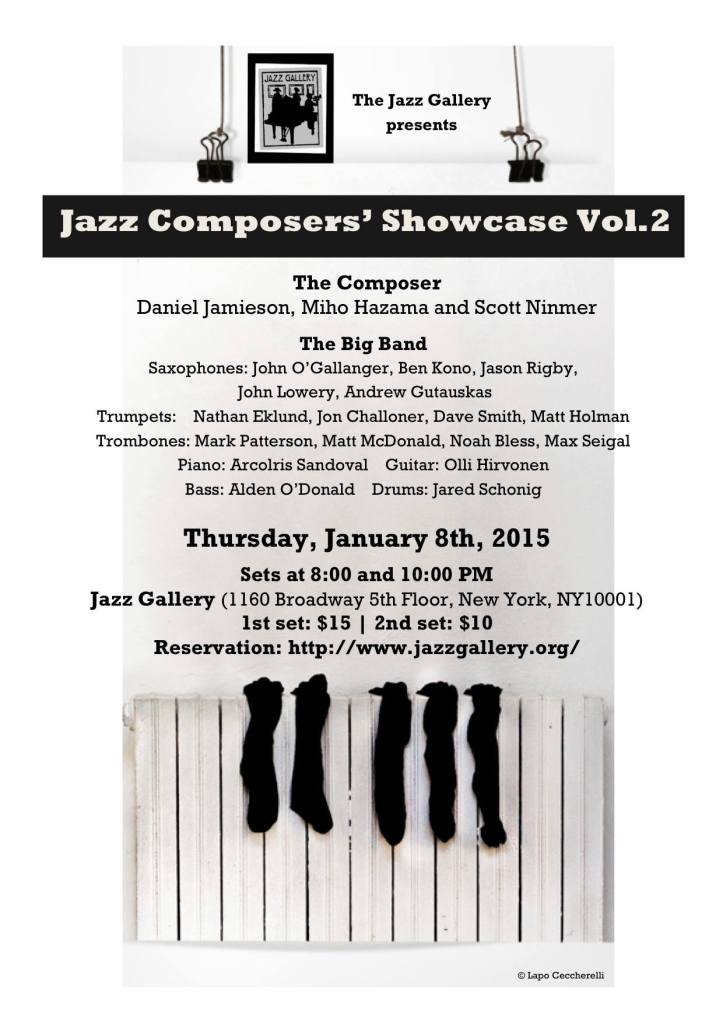 Featured Media
Quote
With a lightly progressive edge, Jamieson leads his crew of hitters through a solid program that sounds like it came from an accomplished pro. A solid set to open jaded ears, Jamieson will easily hold court as long as he likes and this SUDDEN APPEARANCE is certainly an auspicious debut.

Midwest Record
Simple Calendar
There are no upcoming events.
Blog Archives
Blog via Email